Your Partner in Online Bookkeeping and Accounting for Small Businesses
Empowering Your Business with Expert Online Bookkeeping Services
Trusted by small business owners Australia wide

At Accolution, your business's financial success is our top priority. We understand the challenges that come with managing finances while working toward growth. Our dedicated team of online bookkeeping and accounting experts are here to provide you with tailored solutions that provide efficiency, accuracy, and prosperity.

We recognise that every small business has unique needs. We share your passion for growth and success. Our Online Bookkeeping packages and services are designed with your business in mind, helping you navigate the complex financial landscape while ensuring you remain focused on what you do best - serving your clients and expanding your business.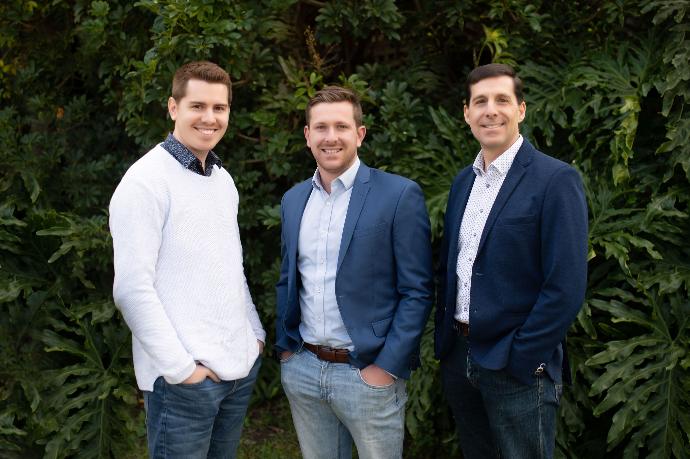 Our mission is to help small business owners focus on what they do best by handling their bookkeeping and financial management with transparency, accuracy and efficiency.
We love seeing the peace of mind and clarity our clients gain by working with us, and we hope we can do the same for you.


Online Bookkeeping & Accounting Since 2013
Experienced Professionals
Since 2013 we have been helping driven business owners thrive with online bookkeeping, accounting and overall financial management. We work with small businesses across numerous sectors globally, spanning 18 countries and four continents. With years of experience and expertise, our team of seasoned online bookkeeping and accounting professionals understand the intricacies of managing finances for small businesses.
Online bookkeeping software
Thanks to improvements in cloud based bookkeeping software, our agile remote business model allows us to provide the highest standard of online bookkeeping without the cost that's often out of reach for small businesses. We embrace innovative tools and software to provide you with real-time access to your financial data. We work with a range of cloud based bookkeeping software so you can make informed decisions and manage your business's financial health with ease.
Personalised Approach
We believe that one size doesn't fit all. Our Online Bookkeeping packages and services are tailored to meet the specific needs of your business. Whether you're a startup or a growing business, we will find the right fit for you.
Security
We prioritise the safety of your sensitive financial information. Our platforms employ the latest encryption and security protocols to ensure your data remains confidential and protected.
We have used Accolution both personally for our business forecasting, and also recommended Accolution to a number of our existing clients. We find Dan and Cameron really easy to speak with, they are professional, good fun and always challenge our way of thinking in a positive way.

We used Accolution for well over a year on our first start up business. They were always professional and thorough, honestly a wealth of knowledge. I would highly recommend their services for any business, thanks again for the great work guys.

Dan & Jono provide a level of service that far exceeds the cost. Their attention to detail, provision of solutions and utilisation of current tools adds exceptional value to our business and great relief to myself as the owner. Thank you.
Getting started with our accounting services is easy
Customise
Adjust your plan accordingly.
Launch
Remove the stress and hassle of bookkeeping for good.
Or, Organise a call with the team
Whether you're a startup seeking strong financial foundations or an established small business aiming to elevate your financial management, we can guide you. Let's discuss your bookkeeping & account challenges directly, and we'll show you how we can help.

Common Online & Virtual Bookkeeping Questions
What does a virtual bookkeeper do?
Our bookkeepers provide a range of essential financial services to help your businesses manage their financial records, maintain accurate accounts, and ensure compliance. This often includes weekly transaction reconciliation, supplier bills management, financial reporting and forecasting - to name a few. Our online bookkeeping packages can be tailored to exactly what you need.